GAH to Cyril 29 Aug 1928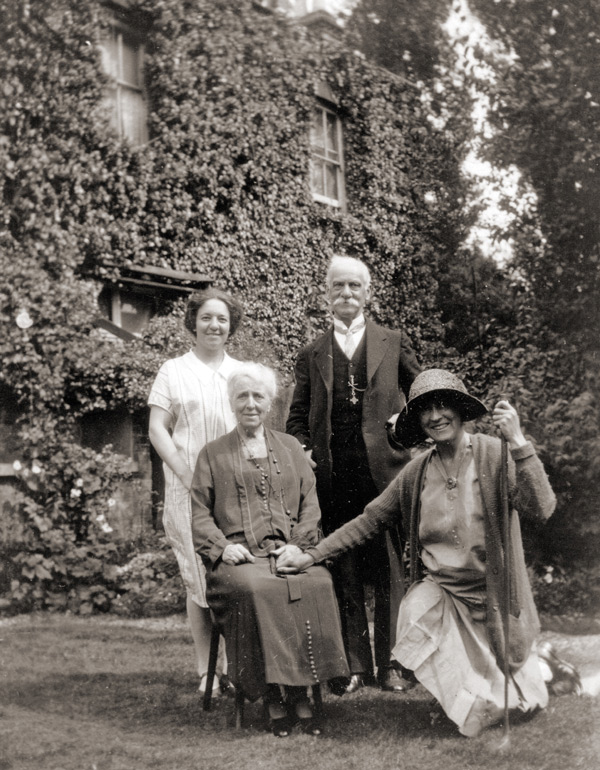 London 29th August 1928
Dear Cyril,
Letters from Elaine and Gladys dated the 9th reached here last Monday the 27th but I do not know whether any of your sisters have written to them or to you. There has been very much to do, your sisters have been working hard and have done wonderfully well whilst I have had to look on in wonder. My carbuncle To be without sleep for a fortnight and made me weaker in other ways but I have had six or seven hours sleep on each of the last three nights and the carbuncle is nearing its end. Mildred and Ella left for Bude, Cornwall this morning and Francis, Beatrix and I hope to join them on Saturday evening. It is not quite clear whether I shall be able to do so as a doctor cannot say I am ready until he knows and at present I am not. There is still objectionable matter coming away.
Your sisters of all behaved splendidly and I am most grateful but we all need a rest, all need the strength which comes from the sea breezes. I am staggered because I do not know exactly the cause of my complaint and also at the way it has taken away my strength. But my appetite is very good and I hope all will soon be well with my health.
There was a gathering of many relations and friends at the cemetery last Friday morning. Perhaps I ought not to have gone. I did not appreciate how weak I was. I had to come away without speaking to more than a quarter of those present and only Buff, your aunt Alice and Trixie came back here to launch. (Susie is now a Grandma)
Your sisters can tell you about the wreaths better than I can. A very nice one came from Harrogate from Mr Oakden and his party. He will come to London very shortly after we returned from Bude and I hope he will then come and stay with us here, although Mildred and Ella will have to leave about the time he arrives. I hope by that time I shall be more like my old self and able to entertain him in many ways. I will do my best. I have received so much kindness on every hand I am most anxious to pass on all I can.
But we are principally looking forward to your arrival early next year. There will be a gap but we must take what we have got. When I am gone I do not want anyone to be sad. Your mother felt the same, - asked that we should not go into mourning and perhaps your sisters, dressed in buff coloured dresses looked irregular but we can defy tradition. Still I felt it most difficult to attempt to practice what I preach and not to be very sorrowful.
You're ever affectionate Dad
GAH