About Us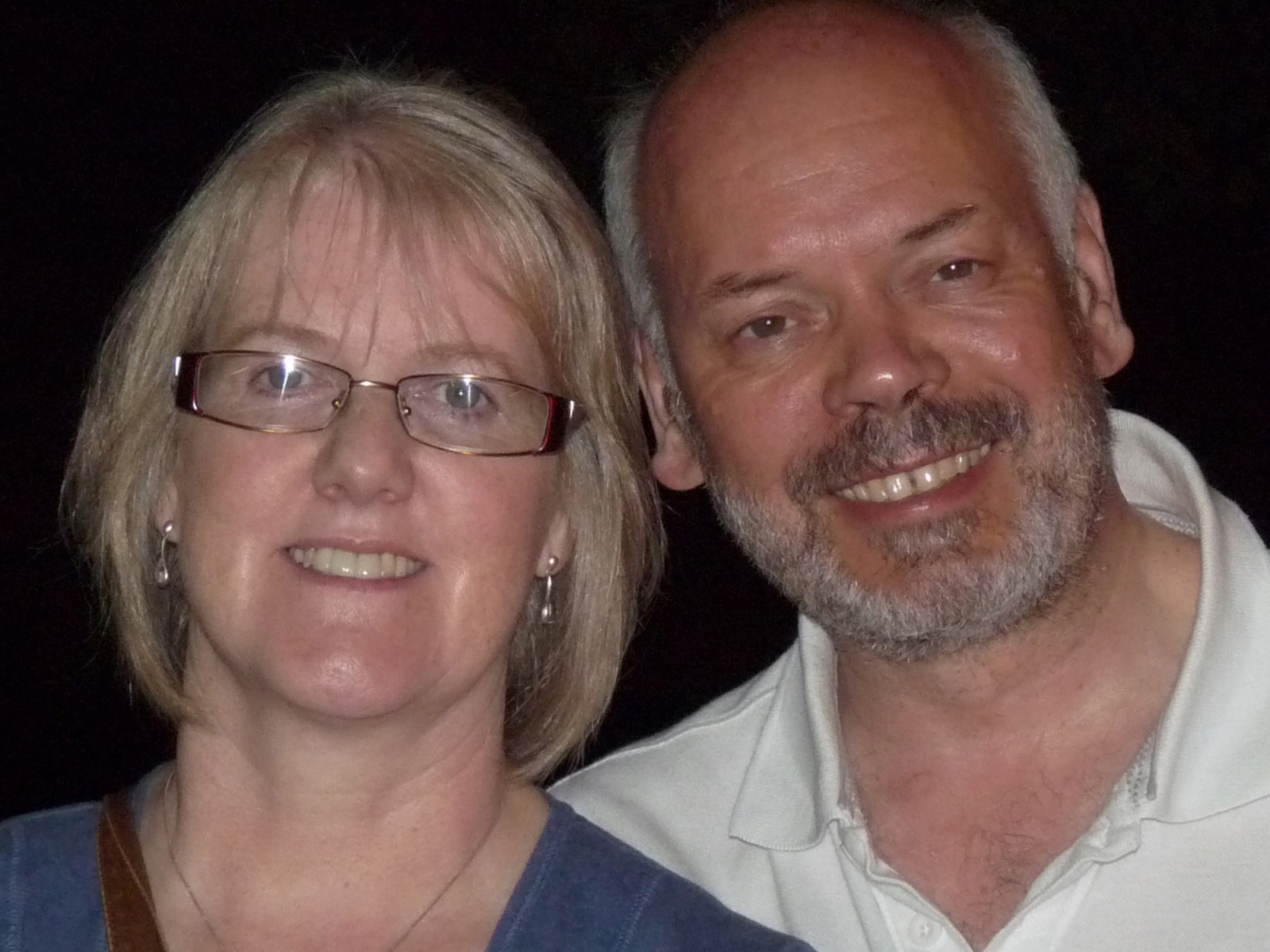 Graham & Ruth Hooke
We are part of the Hooke family living in Lancashire, UK. We have other close family members also living in Lancashire, as well as Hookes living in the areas where Hookes have been more commonly associated historically, down south and in Norwich! As is the way with families, we also have close relatives no longer called Hooke but who are part of the clan too.
When I started this site my plan was two fold.
First I wanted to use the site to post pictures, videos and information about family life and interests that would also be of interest to our close family and friends. They would probably not be of much interest to most people but would be to us! That aspect of the site has only been sketchily developed.
But secondly, I wanted to use it to host some of the large resource of archive information and photos from our family history that we have in paper/scrapbook/album form. The resources available include many photo albums of our part of the Hooke clan dating back to the early 20th Century and also a large resource of Oakden family history from the earliest days of photography (mid 19th C) until the mid 20th C. We have paper family trees dating back to the 1700s and, using internet resources, I have now traced some of our direct ancestors (the Sleigh family of Pilsbury Grange, Derbyshire) to the early 1400s. The total number of names now is over 2,500 and I am holding back from adding new names of people who are too distant from the main family lines.
There will be Hookes, Oakdens and Sleighs and more out there, as yet unknown to us, who are interested in this history. You can contact us on This email address is being protected from spambots. You need JavaScript enabled to view it.
This is a long term project! It's taken me ages just to get this website going. Life is busy. Hopefully, now it's up and running it will be easier to get things published and I'll probably set up a contact list so you can know when something new is posted.
What I have attempted to do is research individuals from our family history, gathering resources and information about each one and trying to tell their stories. For some there will be only a single page but for others there may be half a dozen or more. I have tried to provide helpful links to other pages to enable the stories to flow together, as well as to return to the main themes after taking a diversion to some specific side topic.
As of early 2019 I have posted up information and photos of my Great Grandfather George Archer Hooke and his wife Ellen and as much about Sir William Farren and Lady Mildred as I can find. Work on my grandfather Col Cyril Hooke is progressing slowly. The deaths of both my parents, George & Valerie Hooke, diverted me into producing pages about their lives, with their moving funeral services as the starting point. (George Hooke, Valerie Hooke). Following a visit to Norfolk to research Hooke family roots in 2018 I have now produced a number of pages of the Hooke Family History through the 17th-19th Centuries.
During 2019 I found out more from my mother's side, following a DNA test which revealed I was 8.3% Eastern European and 3.6% Ashkenazi Jewish. This explained the name Benjamin Buck as my grandfather, great grandfather and great great grandfather! Exploration of this side of the family revealed close connections with Thomas Barnardo as a first cousin's husband, three times removed and Somerset & Syrie Maugham following the same line of descent.
Early in 2020 it became evident that I was the closest living relative to Sir William Farren. The Churchill Archives at Cambridge, which held some papers and photos lodged by Lady MIldred Hooke/Farren, acknowledged copyright was most probably mine for the items which weren't copyrighted elsewhere. I updated the pags about Farren, especially those telling the story of the Flying Boat he built and flew in January 1918, with new photos and his flying log book entries.
On the Home Page you can see the site development list, updated whenever I remember to do so!
So that is how this site came into being and it continues to be a huge work in progress. There is a strong possibility that it will never be finished, and indeed, it would be impossible for me to digitrise everything.
There will come a time when I pass on and family will have to decide what to do with the ~ 40 boxes of the archive stored in my home. That will be up to the next two generations but it is unlikely they will be willing, or able, to make the space for all these boxes! Most of it is likely to be tipped. Therefore, my hope is that they will have sufficient interest in their ancestry to, at least, preserve this website by downloading it on to their own computers and keeping it for future generations of the ever-expanding family of whom the Hookes are just one part.
You will also find 21st century news of our family and our connections with India and China via the menu links at the top of the page.
See the bottom of the Home Page for ongoing information about latest additions to the site.