Skurray-Hewitt, Thomas Barnardo & Somerset Maugham connections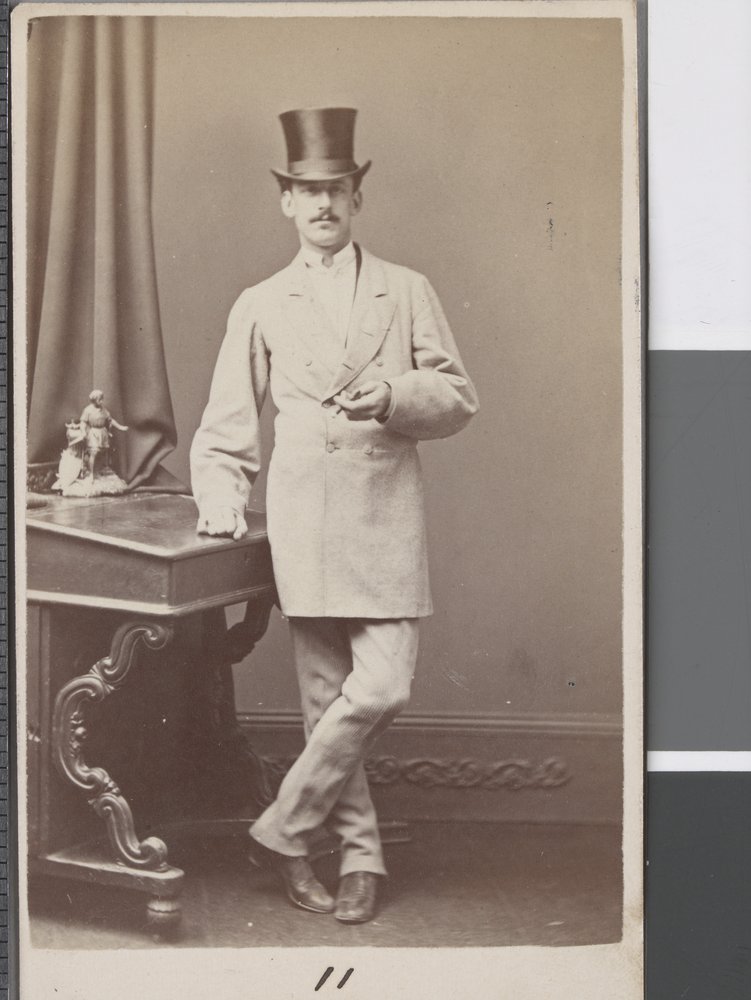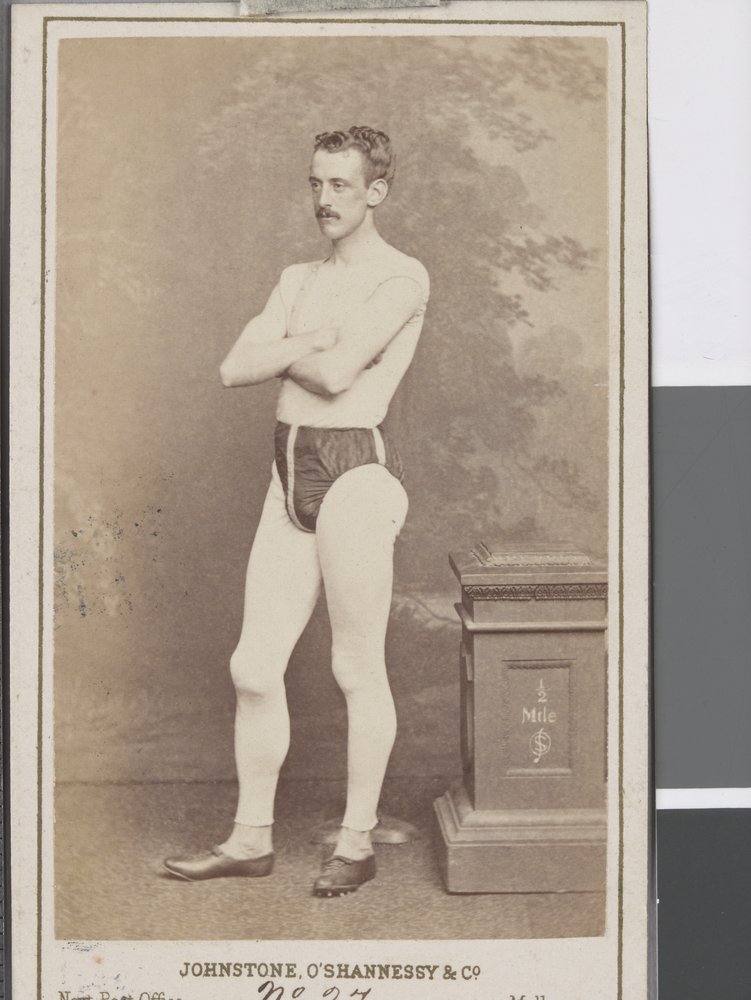 A letter to Valerie Hooke uncovered some very interesting 19C connections to her family line.
Sarah Anne Lloyd (b1793) was my great great great grandmother and she had a daughter named after her, Sarah Anne Elmslie. Sarah travelled to Tasmania with her Dad (William Lloyd) in 1830 where she married a wealthy merchant, Thomas Hewitt, before disgracing herself (becoming pregnant) leaving the colony and bring disowned by Thomas, who put ads in the papers to that effect!
There is quite a lot of information about Sarah's second marriage to Francis Skurray who had a son who was born as a Skurray-Hewitt on 8th May 1845. I don't think Thomas would have been too happy about Sarah continuing to use the Hewitt name, but this is the name that the young Francis came to favour as "Frank Hewitt"! I am guessing that he first did this out of respect for his mother's emotional attachment to her first husband in preference of her second husband, but once used the name stuck, as he himself described much later in life.
So it was that in the 1861 census Sarah is descibed as a merchant's widow living at 22A Military Road, Chatham, Kent. Her son, Frank, is now aged 15 and his birthplace is stated as Limerick. They live with Frank's elder sister, Georgina, aged 18. The description of Sarah as a "widow" reflects the fact that her first husband, Thomas, who had disowned her, had died in 1858. Her second husband, Francis was now with his new partner, Caroline (nee Webb), and their daughter Ellen, born in 1853. They both lived until the 1890s.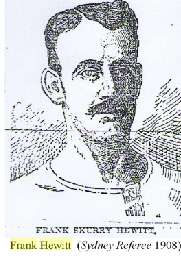 As already mentioned, Frank went on to take the name Frank Hewitt and became England's, and later Australia's, greatest pedestrian of that era, pedestrianism being one of the top spectator sports of the 19th Century. He raced in front of crowds of 20,000. He was an educated man and a real celebrity of the day as well as being a musician. On arrival in Melbourne along with two other athletes, they were welcomed at Coppins Hall, the largest venue in the city. It is said that the reception of the athletes knew no bounds. After order had been restored Frank gave a banjo recital, after which the calls for an encore lasted for twenty minutes. Frank obliged by singing "Sally in the Alley" and "Pilgrim of Love". Later in life he was highly respected for his opinions on athletics.
This information is taken from a bio about him here. You can read much more about this great athlete here. He died in Sydney a few days prior to 12th June as reported here in the Hobart Mercury.
Photos right: courtesy of the State Library, Victoria by Johnstone, O'Shannessy & Co., photographer, 1870. Out of Copyright. Described as "Hewitt, champion Pedestrian of England"
As an old man here's how he described his early life, working in Millwall at the docks, building HMS Northumberland and earning more money running than he could ever imagine.
It was in 1863 I ran my first race at Bow running grounds, England, for £5 aside, 440 yards. The old Sporting Life was stakeholder and referee. They paid me all in sovereigns. I had never had so much money in my possession. I wrapped it up in my handkerchief, and was very frightened till I got safely back to Millwall. I gave it to my mate, who backed me and gave me half of the stake. I was then working on the wonderful iron ram Northumberland, and great people came from all parts of the world to look at her. She then was the wonder of the world — only had to get steam! up, ram the other fellow, and that was the end of it.

'My father's regiment, Her Majesty's 24th Green's, was stationed in Dublin Barracks. My mother, a beautiful woman, could speak seven different languages. They lived in Limerick, in George-street, where I was born on May 8, 1845. My father was Major Francis Scurry — that is my name. As I entered in Sheffield handicaps as Frank Hewitt, I have always been called Hewitt.
In relation to me and my siblings Frank is the brother of one of our great grandmothers, Georgina Skurray Hewitt who became Georgina Buck, mother of Benjamin Francis Challenger Buck, father of Valerie Hooke, my mother. Frank's fame opens up the back story of his life and shines a window on his beloved mother, my great great grandmother Sarah, who clearly had a chequered history, travelled the world and spoke seven languages! I would imagine that Frank made enough money to make good provision for his mum and perhaps other family members.
Moving on a generation, Sarah, my great great grandmother, had a brother William who had a daughter named Sarah Louise Elmslie (known as Syrie) who married the founder of Barnardos – Thomas Barnardo. There is plenty of information about him here: https://en.wikipedia.org/wiki/Thomas_John_Barnardo
This makes Thomas Barnardo (photo left) a relation to me and my siblings as the husband of a first cousin three times removed.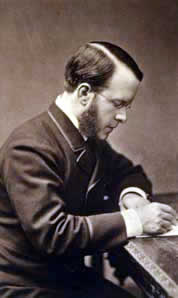 One of their children, Gwendolyn, known as Syrie like her mother, first married Henry Wellcome, a British pharmaceutical entrepreneur, (photo right)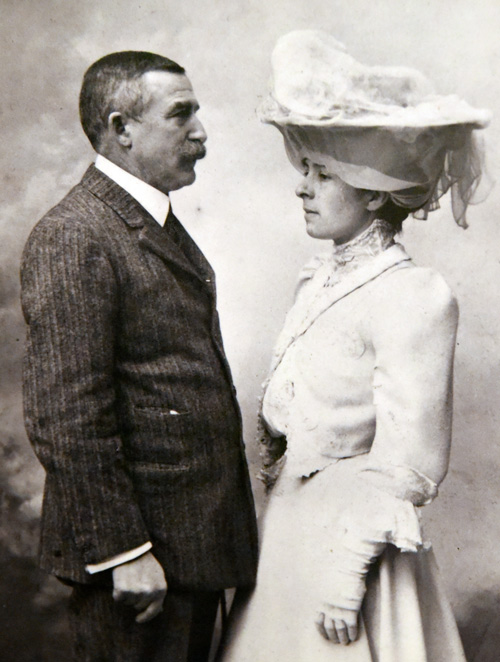 https://en.wikipedia.org/wiki/Henry_Wellcome who was born in a frontier log-cabin to an itinerant Seventh Day Advent missionary who preached from a covered wagon!
Here's an extract from Wikipeadia about how we then came to have Somerset Maugham as another of our famous relatives. He is to us the husband of a second cousin twice removed, as is also Henry Wellcome. You'll also spot an extra-marital connection below with the founder of Selfridges!
In 1901 Henry Wellcome married Gwendoline Maud Syrie Barnardo, a daughter of orphanage founder Thomas John Barnardo. They had one child, Henry Mounteney Wellcome, born 1903, who was sent to foster parents at the age of about three. He was considered to be sickly at the time, and his parents were spending much time travelling.[5] The marriage was not happy, and in 1909 the couple separated. After that Syrie (as she was known) had several affairs, including with the department store magnate Harry Gordon Selfridge, and the author William Somerset Maugham with whom she had a child (Mary Elizabeth) and later married. Wellcome sued for divorce in 1915, naming Maugham as co-respondent. The suit attracted large amounts of publicity that he had previously tried to avoid.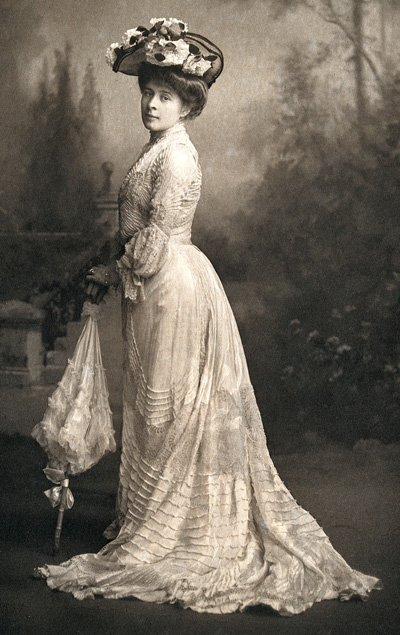 Syrie never contested Henry's custody of their child, Henry.[6] In 1910, Wellcome became a British subject. He was knighted in 1932. In 1932, he was made an Honorary Fellow of the Royal College of Surgeons of England. He died of pneumonia in The London Clinic in 1936, aged 82, after an operation. On his death, the Wellcome Trust was established. You can read much more about Gwendoline Maud Syrie Barnardo / Wellcome / Maugham (photo left) - known as Syrie Maugham, here:
https://en.wikipedia.org/wiki/Syrie_Maugham
She became a very famous designer during the 1920s and 30s, hugely influential. Most famously, she decorated her music room at 213 Kings Road all in white, even to the extent of dipping her white canvas draperies in cement. The room was filled with massive white floral arrangements and the overall effect was stunning.
Syrie Maugham's marriage to Somerset Maugham was very unhappy. She was devoted to him but he treated her very badly, largely because he was in fact a homosexual (possibly bisexual) and the most important relationship in his life was with Gerald Haxton until his death in 1944 and then with Alan Searle until his own death in 1965. He said of himself to his nephew Robin: "I tried to persuade myself that I was three-quarters normal and that only a quarter of me was queer—whereas really it was the other way around." — W. Somerset Maugham, (Maugham, Robin 1970), quoted in Hastings 2010, p. 39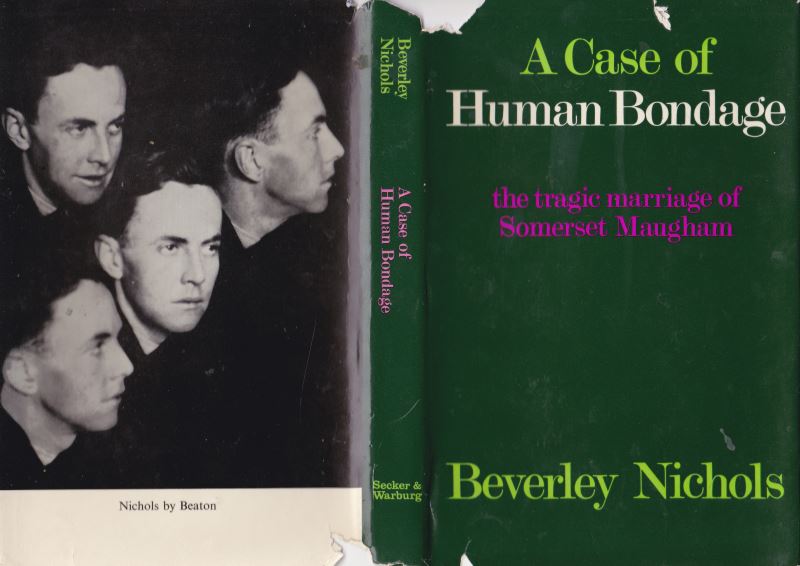 After both their deaths, a mutual friend,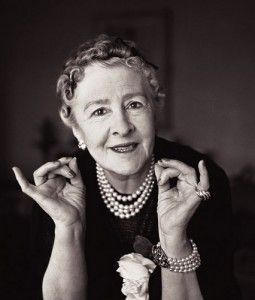 Beverley Nichols, wrote a book, "A Case of Human Bondage" to help set the record straight, mounting a strong defence of Syrie, who he felt had been badly misrepresented by Somerset.
In his book in Chapter XIV Nichols gives us a in depth description of Syrie. You can read it below..
NB The "Master" in this chapter is Syrie's husband, Somerset Maugham.
In relation to me and my siblings Syrie is a second cousin twice removed.