William Farren - 1939-45
William Farren returned to Farnborough Factory where he had worked as Technical Director in its early years during WW1. It was now known as the Farnborough Aeronautical Establishment and he became its first Director in July 1941 (the previous title of Chief Superintendent being abolished). In the two years prior to this appointment, as Deputy Director of Scientific Research, he concentrated on building a wind tunnel with 600mph capability to support the evolution of Frank Whittle's jet engine. In the setting of that time, £1/4m was an astronomical sum to spend on scientific equipment!
In 1941, as the new Director, he appointed new Heads of Departments and unified the massively expanding establishment in support of the war effort. Prof. A R Collar F.R.S. (who led an aero-elasticity research team at Farnborough during the war) stated "Farren... created, virtually, a new complex of laboratories, a great wealth of new equipment, a new airfield with the most modern Air Traffic Control... adequate runways for the testing of any very advanced aircraft then foreseen - a most memorable and potent achievement." (extract from personal correspondence)
The phote below, taken in 1947 shows Farnborough as Farren left it after the war.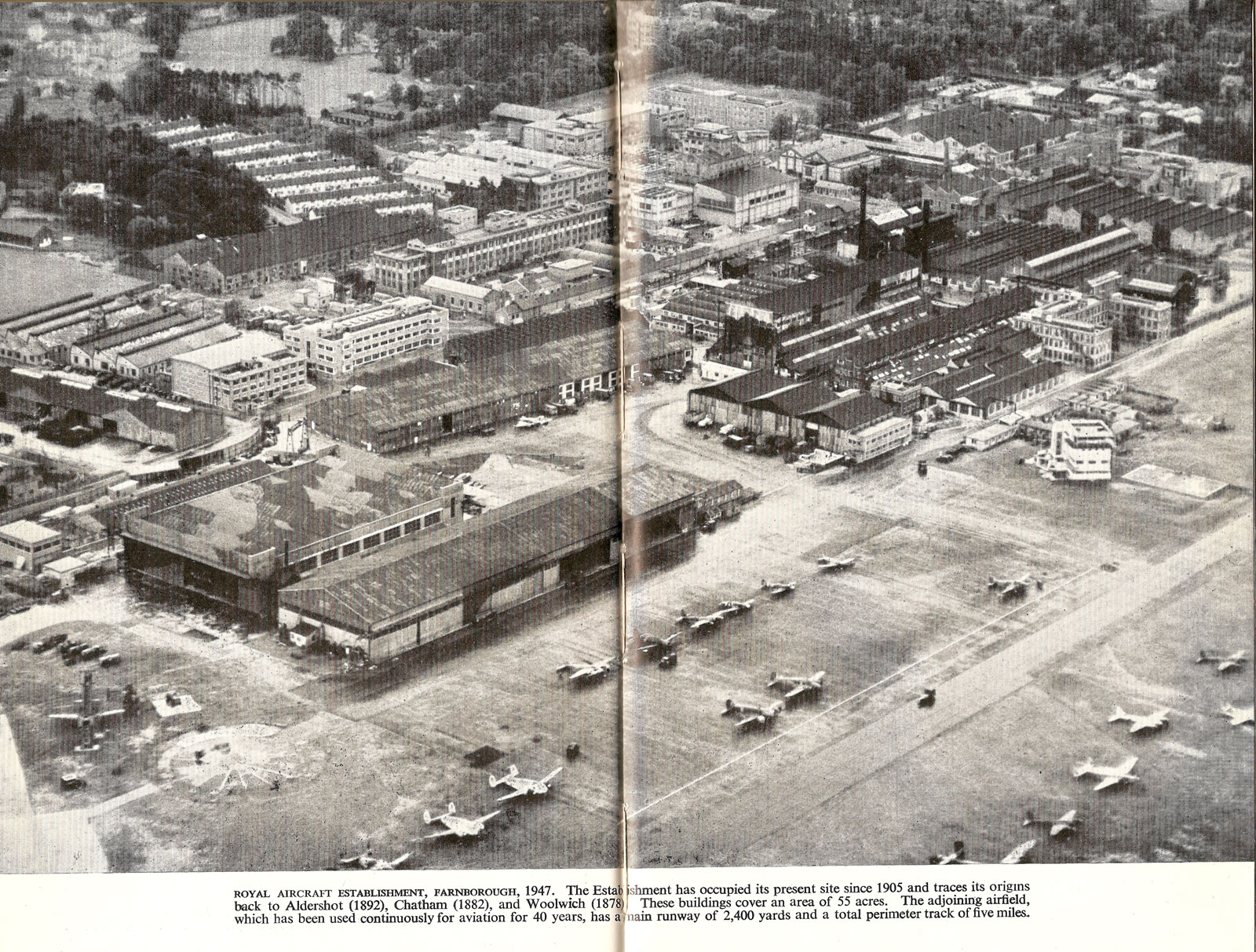 Collar continued, "During the war years at Farnborough, Farren became something of a legend. He was without question universally respected, though he was not universally liked; he affected a brusqueness of manner and brevity of speech, which was no doubt dictated by the fact that he was always very busy, but which was less palatable to some of his staff."
At Farnborough, Farren took to the air once again, no mean feat for a 49 year old! Sir George Thomson thought he was the only Director to fly regularly as a pilot. In 1942 he piloted 91 flights and in 1945, 95 flights (though the record lacks 10 days). many of those flights were half an hour before work in the morning, often in Spitfires, but also Tempests, Typhoons, Thunderbolts and many more - most British planes, many American and some German aircraft. He is believed to have flown Britain's first jet, a Gloster Armstrong Whitworth Meteor (1944) (Photo - Public Domain)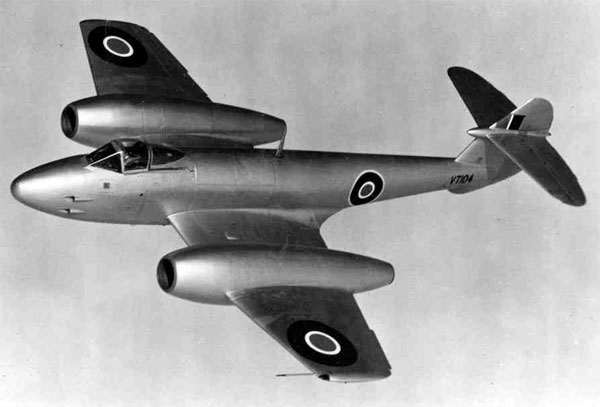 Prof A R Collar wrote, "Bill, as he was known to his friends, often gave the appearance of acidity but this was a cover of a rather shy nature, which only became apparent when one was admitted to his circle of friendship.... His fanatical belief in engineering soon distinguished him and he was, I believe, the original of Beaverbrook's "boys in the back room". He guided the R.A.E. through the very difficult war years - difficult not only in the nature of the work but in the nature of the staff; all sorts, including surprised and surprising academics..."
Sir Geoffrey Taylor wrote (personal correspondence), criticising an obituary that focussed on Farren as an administrator, "... (it) does not refer to his ability as a draughtsman and instrument designer which many of his friends will remember. His design of an instrument to measure the plastic distortion of single crystals of metals for instance, was a model of its kind. During the Second World War, though overburdened with official duties, he found time to prepare the drawings and the specification of the C.Q.R. anchor which was invented in 1934 for the use of yachts but was used by the navy for its torpedo boats and by Lord Mountbatten's combined operations to anchor the Mulberry Harbour (PHOTO) from which the Normandy landings were mounted."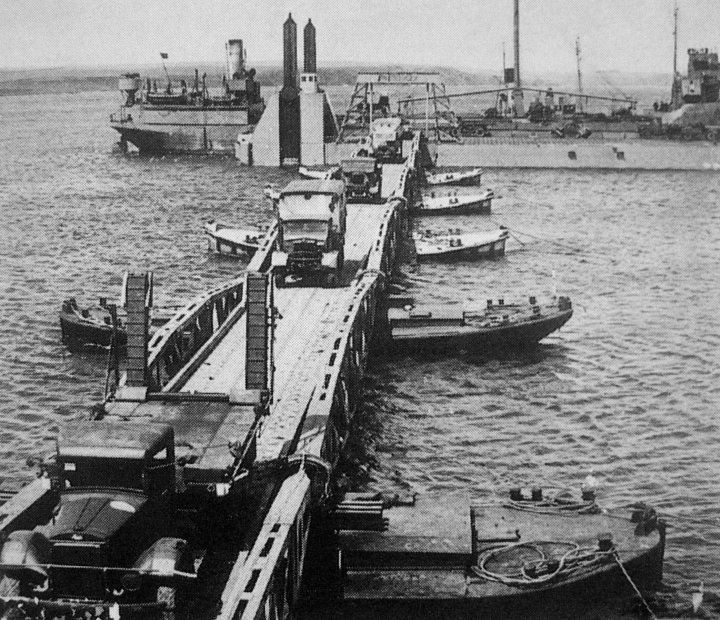 As the war drew to a close Churchill summoned Farren to London to take charge of a special mission to Germany to uncover German aeronautical and military secrets. I only gained this information by chance as I have found little recorded online about this, the "Farren Mission".
In 2014 I was watching a programme about Captain Eric "Winkle" Brown, Britain's greatest pilot, now in his late 90s, who holds the record for the number of different aircraft he has flown: 487. When I heard that he worked as test pilot at Farnborough at the end of the war I realised that he must have known Sir William so I wrote to him and he kindly called me back.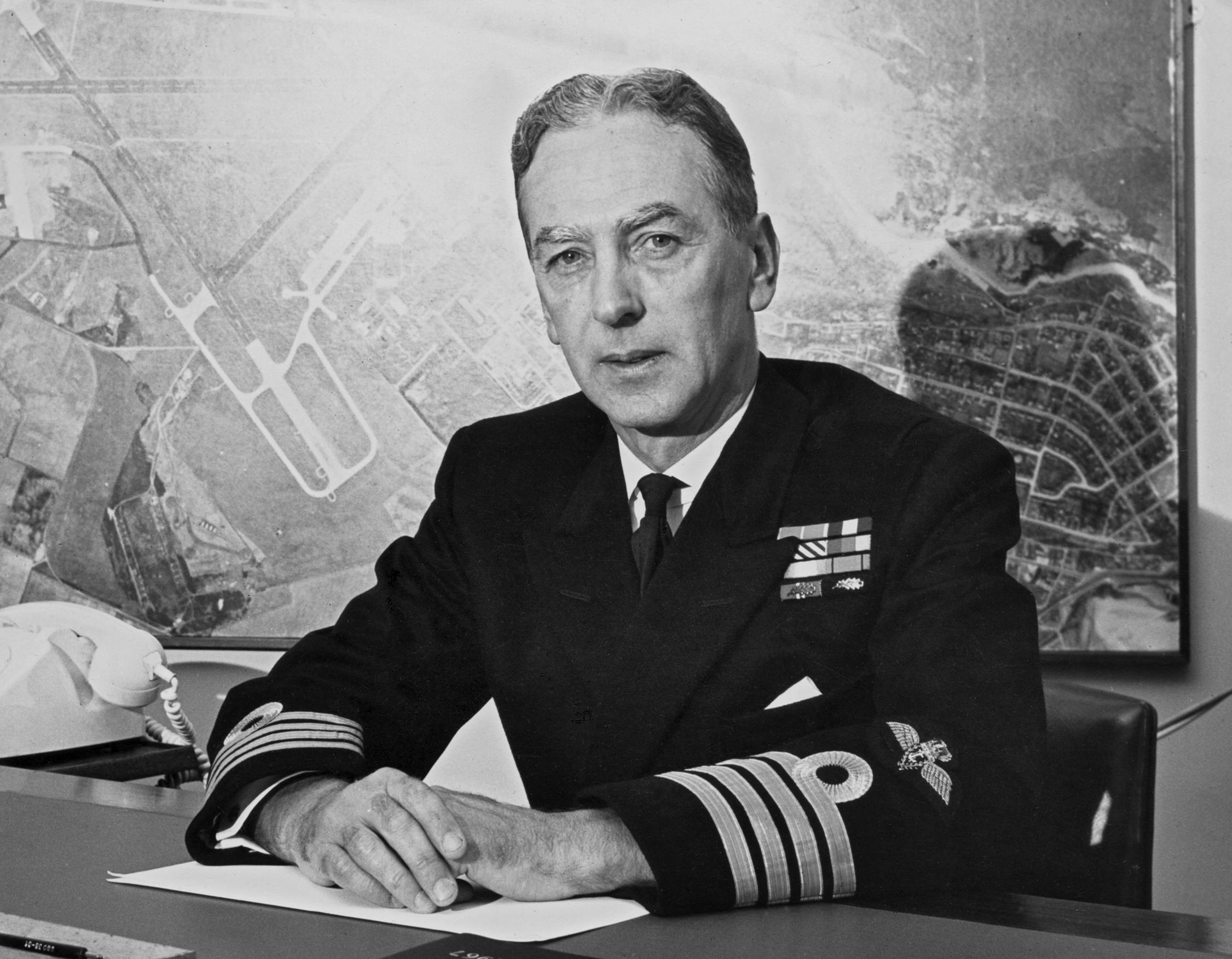 He told me how he first met Farren when, as a young pioneering test pilot who had test flown numerous highly dangerous landings of aircraft on ships, (Captain Brown holds the world record for carrier landings - 2407) he was summoned to the Director's office.
*Young man," said the Director, "I never thought I would see you alive." Farren was referring to a recent exploit in March 1944 when Captain Brown landed the heavy Sea Mosquito on a carrier, the first twin-engined aircraft to make such a landing to date.
Brown was the Chief Naval Test Pilot at Farnborough and Farren selected him to become the first pilot to fly a supersonic research aircraft, the Miles M.5. However, this project was cancelled shortly before completion just after the war. (Brown has written a book about the mystery of this cancellation, occuring so soon before Britain would have been the first to fly a supersonic aircraft.) In his autobiography, Wings on my Sleeve, Brown recalls this handwritten memo from Farren, saying, "I would like you to start taking a close interest in the supersonic research project being conducted by R.A.E. in conjunction with the Miles Aircraft Company. To this end you should liaise with Morien Morgan." Morgan was then Head of Aero Dept, Flight Section and was part of the Farren Mission to Germany in 1945 and later Director of RAE.
It was Brown who told me how Churchill summoned Farren to London to head up what became known as The Farren Mission to Germany to learn the secrets of the latest German aircraft. Brown was the chief test pilot and his exploits flying highly experimental and dangerous planes are legendary. Read about this mission here. It led to Operation Surgeon, the focus of British efforts to exploit Nazi aeronautical advances.
(NB. Sadly, Captain Eric Winkle Brown died, aged 97, on Sunday 21st February 2016. Report. Obituary. )
After the war Farren left Farnborough to take a post as Technical Director at Blackburn Aircraft Co. Ltd before serving as Technical Director of A.V.Roe & Co. from 1947-1961 where he oversaw the Vulcan project through to production.
William Farren - The Farren Mission
William Farren - The Vulcan Years