Philip Augustus & Mary Jane Eagles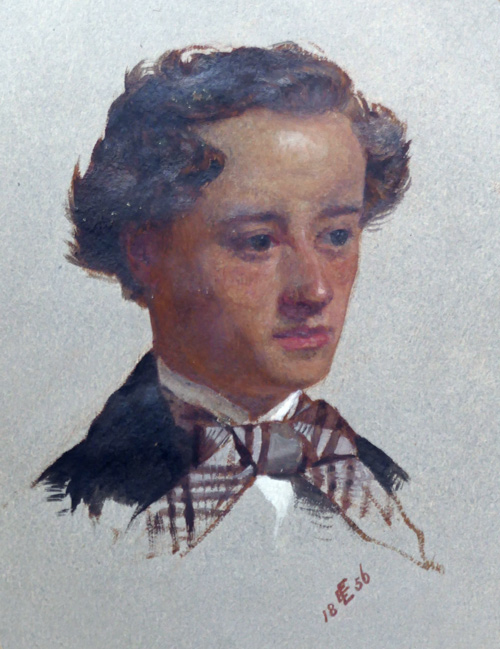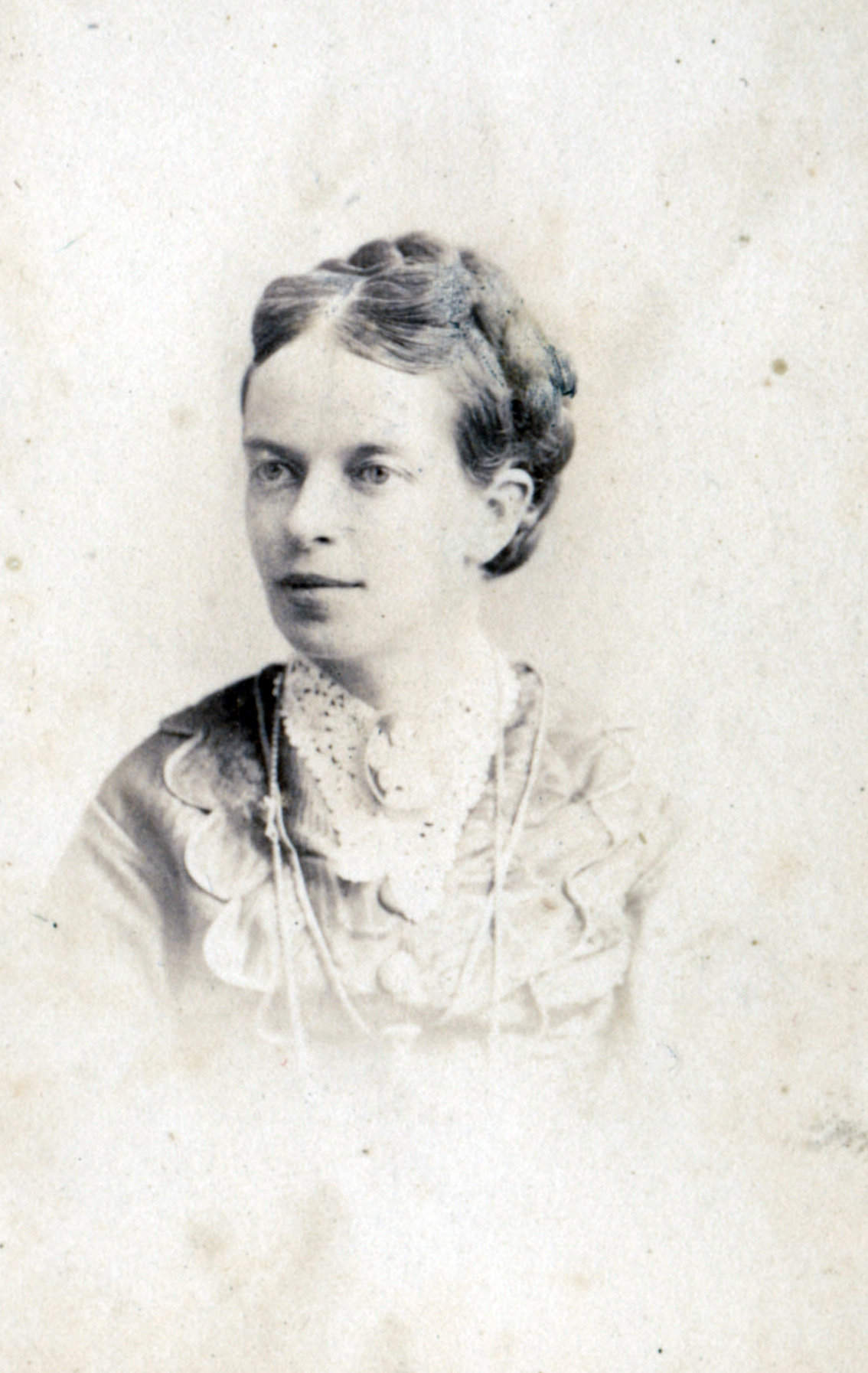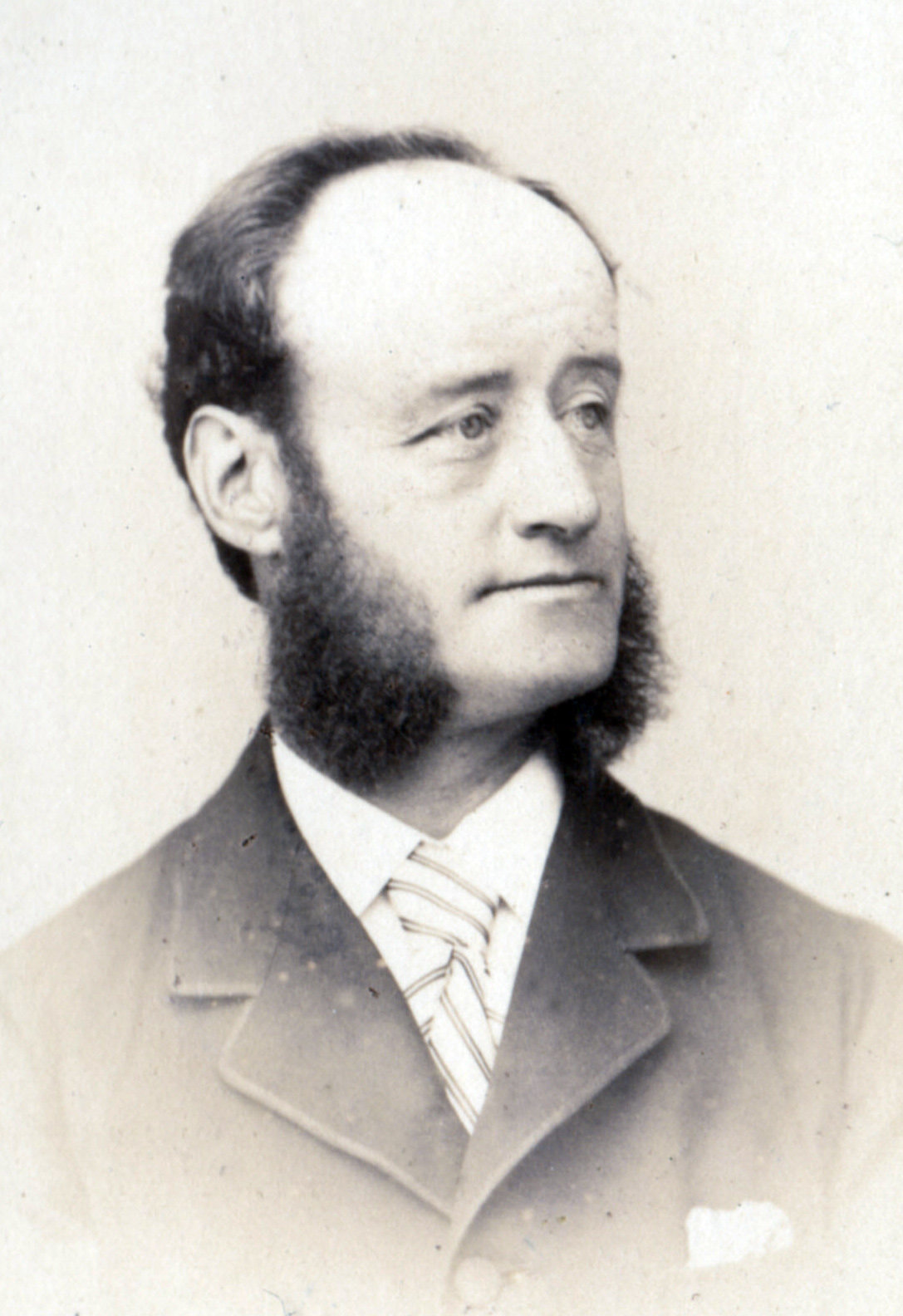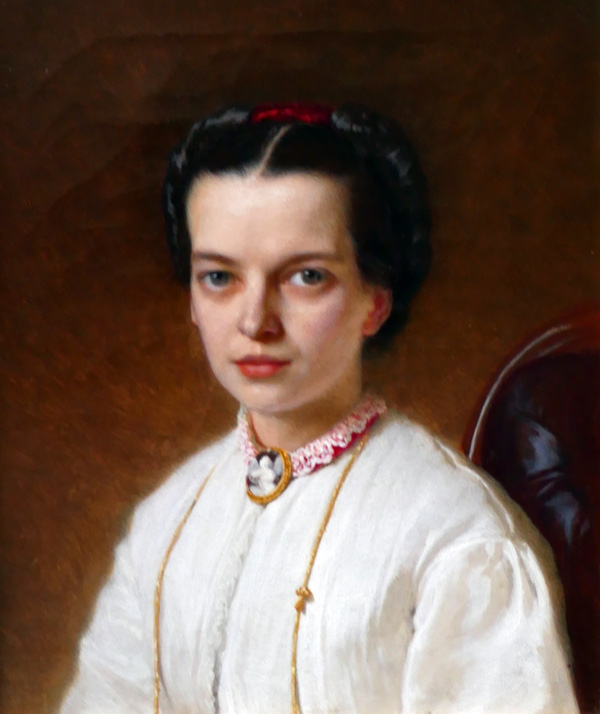 Philip Augustus Eagles and Mary Jane Hills (portraits & photos above) married in 1863. They had two daughters, Rose Mary (sometimes Rosa) and Marianne Blanche Eagles.
In 1871, according to the census, the family of three, with little Rose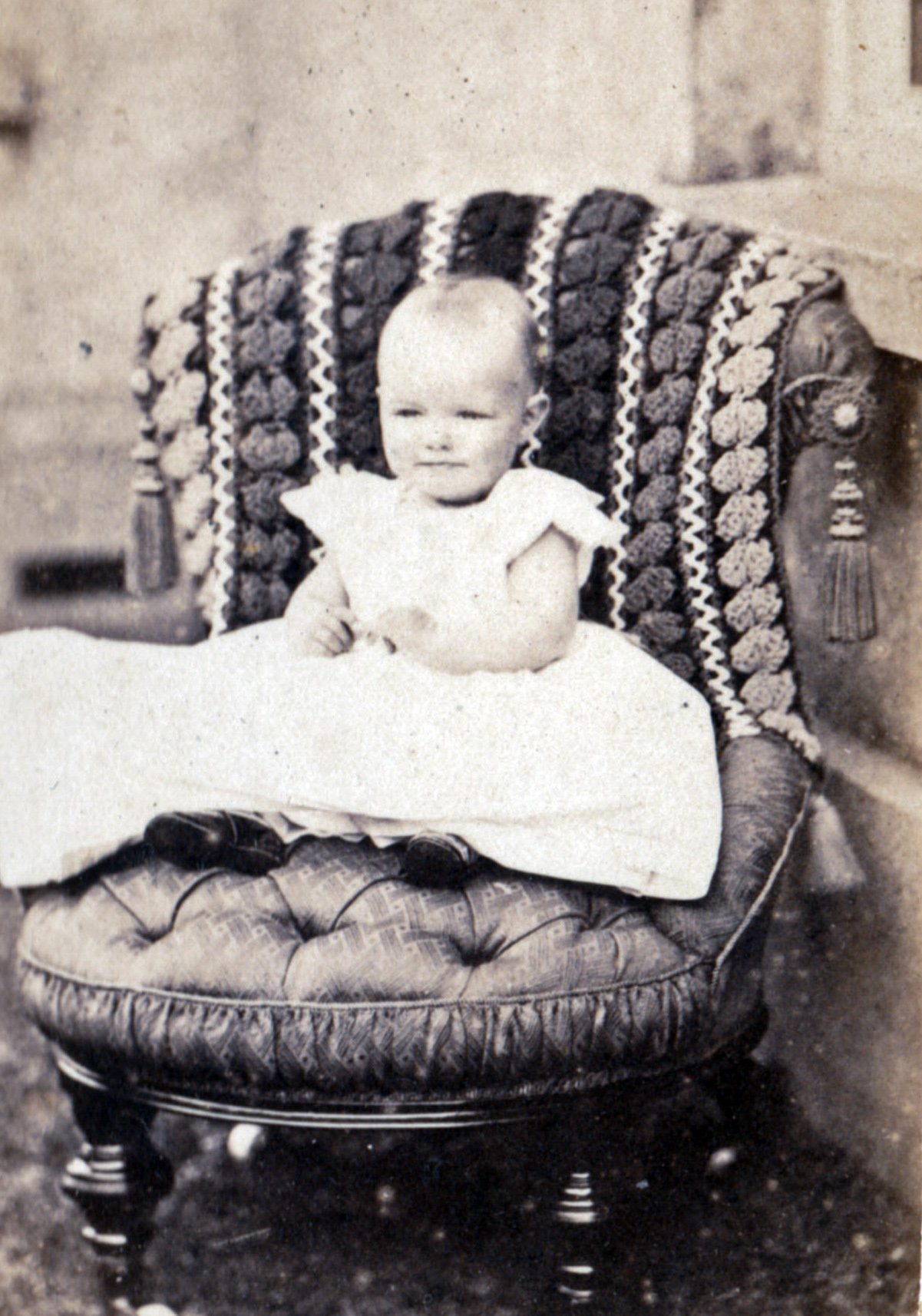 just a year old (left), were living at 17 Springfield Road, St Leonards, Sussex along with the baby's nurse, Elizabeth Edwards (17) and another servant, Charlotte Gallop (27). Philip's occupation is unclear as the record shows "(dividends)".
Marianne (below aged 7y 10m - July 1879) was born in 1871 and was just nine years old when her mother, Mary, tragically died in 1880 at the age of 36. Philip was left to bring up his daughters alone, with the help of servants.
Mary Jane had been born into the Hills family of which there seem to have been many branches. The census of 1851 records her grandfather, Richard White (aged 76) who was a retired solicitor, living with his daughter Anne Maria Hills (aged 36) who was a surgeon's wife along with her youngest daughter Ellen (aged 2) and four servants at Maypole House, Goudhurst, Kent. It seems likely that her husband, Robert, the surgeon must have died in the previous couple of years. His other two daughters Sarah Maria (aged ~9) and Mary Jane (aged ~7) must have been looked after elsewhere at this time. The census of 1861 shows him still living at Maypole House now aged 86 with his eldest grand-daughter Sarah Maria (aged 18) and a niece, Emily White (aged 41) along with three servants and a visitor.
(Note: According to the 1851 census there was also a Robert and Sarah Hills with three children, Robert (11), Mary J (4) and Ann (1) who lived at Meopham Green. As a large mansion at Meophams Bank became Philip Eagle's home from ~1880s through to his death in 1914, I had thought it was possible that Philip inherited this mansion through his marriage to Mary Jane Hills of Meopham Green. However, further records unearthed show that while this family may well have been connected to Mary Jane Eagles (ne Hills) this was not the same Mary Jane as Philip's wife. She was only 4 years old according to the census data, which would make her just 14 at marriage! My records, taken from the photo album as well as other more recent research clearly show Mary to have been 19 at marriage. I remain open-minded about a possible Hills family connection and that Philip possibly inherited Meophams Bank after his wife's death.)
The clear proof that these two Mary Jane Hills were not one and the same comes from legal reports published in 1868/9. This information enabled me to track down Mary Jane Eagle's family history to Richard White.
These legal reports describe a case known as White v Springett and show that Mary Jane's grandfather was, as described above, a man named Richard White who died in 1864. After he died there was some controversy over his will which provided for his three grand-daughters who are named (confirming this is a different family from the Hills family described in italics above). His son Robert (Mary Jane's father - the surgeon), and any other sons and daughters had presumably pre-deceased him.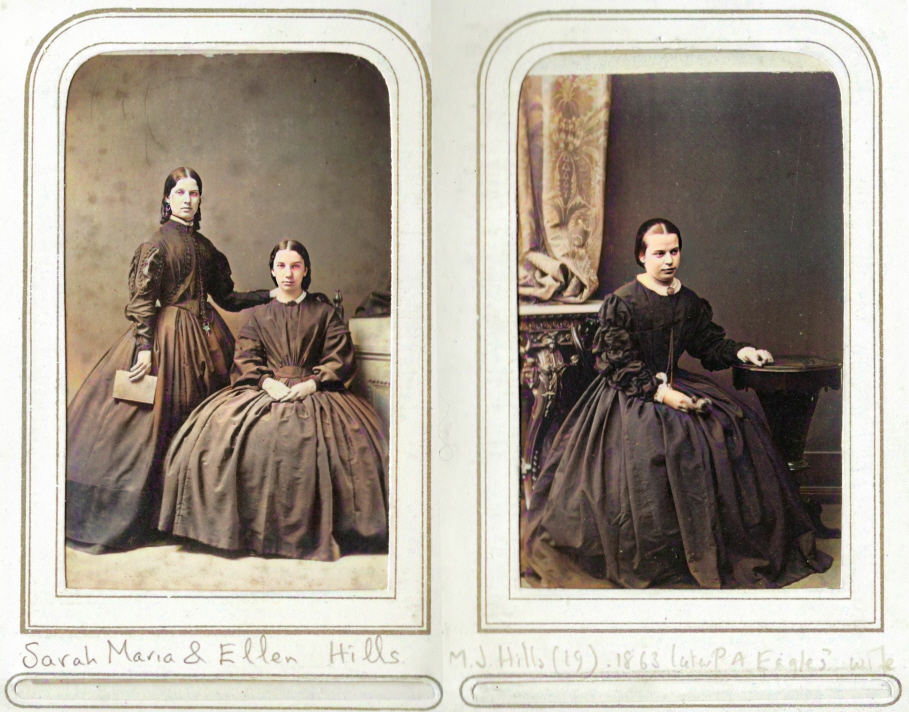 The case describes how Mary Jane (b 1844) had two sisters, Sarah Maria (b 1842) and Ellen (b 1848) who both died, Sarah in 1865 and Ellen in 1867. As far as a I can understand this case, which is legally somewhat complex, (click on the links to read the actual rulings) Richard White had made a provision in his will that if there was only one surviving grandchild they would inherit a maximum of £10,000 of his estate and the residue would go to whoever else was determined as his next of kin. I haven't been able to determine exactly who that would be but they are named as "Springett" in the case. In January 1868, three months after the death of the youngest grand-daughter, Ellen, the Master of the Rolls decided that Mary Jane's inheritance was limited to £10,000 and the residue of the estate went to Springett. By this time Mary Jane was married to Philip Eagles and they contested this decision. Later in January 1868 their appeal was rejected. Finally in July 1868 a further ruling confirmed this decision. Whilst this must have been a very disappointing outcome for Philip and Mary, £10,000 was a considerable sum of money to inherit. One wonders what the value of the rest of the estate was; it must have been quite a fortune which was presumably the fruit of her grandfather Richard White's legal practice.
On a personal level our hearts must surely go out to Mary Jane, to have to go through the traumas of such a legal case and lose it, on top of the loss of both her sisters and her grandfather after already having lost her own parents and aged only 24! The few photos we have of this beautiful lady seem to me to ooze sadness. No doubt Philip was her rock. Tragically, as already mentioned, she herself was to only live another 12 years, passing away at the age of 36, leaving Philip to bring up their two daughters, one of whom was Rosa Mary who went on to marry Ralph Oakden and later became Lady Oakden, the mother of my Granny, Elaine Hooke.
In the 1881 census Philip is living at Sedlescomb Road, Hollington as a widower with no occupation, looking after Rosa (aged 11) and Marianne (aged 9) with the help of three servant girls: Mary Jane Bignell (aged 22), Sarah Tanton (aged 25) and Eliza Bailey (aged 21) with Mary's sister Margretta (aged 25) as a visitor. 299 Sedlescomb Road North is in fact shown in the National Archives as Meopham Bank, the large mansion which features in so many of Philip Eagles photographs. Philip had taken possession of this porperty at some point between 1871 and 1881.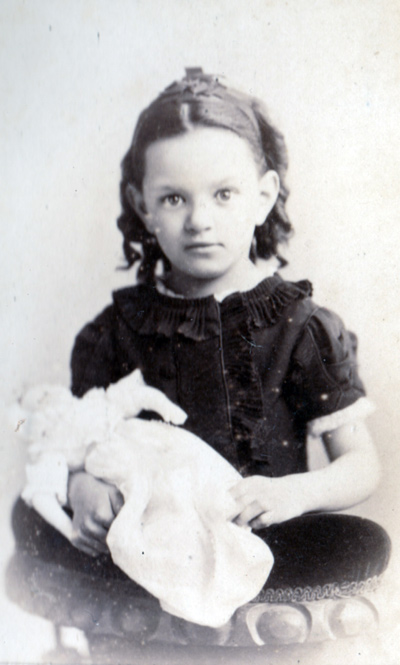 In the 1891 census, Philip, described as a widower, is shown living at Meophams Bank, Hollington Sussex, byhis own means, along with his two daughters, Rose (21) Marianne (19) and Mary Jane Brignell. (aged 31), now described as a governess. Two female servants, Elizabeth Alice Stuttaford (28) and Mary Ann Cloke (22) along with a couple of visitors, Ann Petman Grant (25) and Earnest Leage Smith (33) make up the household. The governess is the person of significance here, her profession being shown as "school". In the 1901 census Philip is shown as once again being married to Mary Jane Eagles, although this time it is Mary Jane Brignall not Mary Jane Hills. Philip has married the governess! By this time Rose has left home, is married to Ralph Oakden (later knighted), and living in India with their first child Elaine (my grandmother). Marianne and Philip remain at Meophams Bank along with two young servants Jane Highow (22) and Emma Venner (14).
Mary Jane number 2 (right) became known as Little Granny to the family. Reasons for this are not quite clear though she does not appear to be very big and her husband Philip was most definitely a small man, as can be seen from many photographs.
Life at Meophams Bank, a mansion situated out in the Kent countryside, with extensive grounds, must have been quite idyllic. Photographs certainly lead to that impression and below is an entire photo album featuring life at Meophams Bank in the pre-war era from 1900 on.
Meophams Bank can still be seen today, but only just, as the current owner likes his privacy and has planted a very tall hedge round out which prevents anything but very limited views of his mansion. A footpath tracks the edge of the grounds but visibility through the dense foliage is virtually impossible.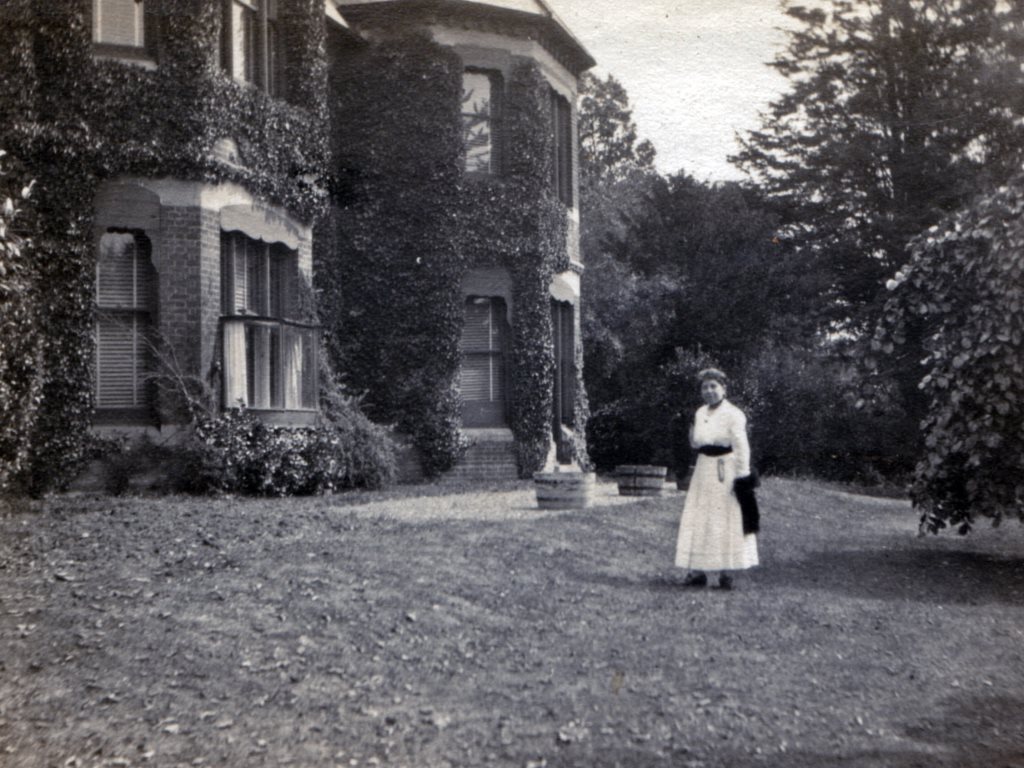 Philip was a keen gardener and entered his flower displays to various shows. The photographs include displays that won 1st and 2nd prizes at shows in Battle and St Leonards. Sadly, black and white doesn't really do them justice!
Return to:
Next:
Coloured Photograph-Portraits of the Eagles
Below:
The complete Eagles Photograph Album 1900 - 1914
Eagles Photo Album 1900 - 1914
Eagles Photo Album 1900 - 1914