St Paul's Girls' School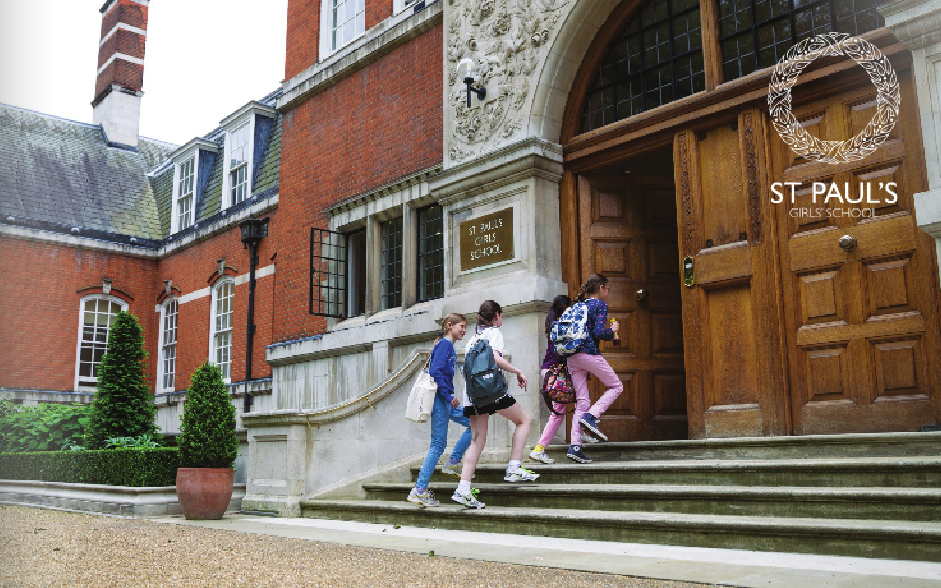 The Hooke daughters all attended St Paul's Girls' School where Miss Frances Grey was the Headteacher. This was a brand new school built in 1904 with the Headteacher, Frances Grey, appointed in 1903. Mildred would have been one of its first pupils, presumably transferring from another school as she would by now be 13. She clearly thought very highly of her education there, later writing to brother Cyril in the 1950s in answer to some questions unknown:
Q5. Miss Gray, when she said goodbye to me at St Pauls, answered my words, 'How can I be worthy of all School has done for me?' by these words, 'In all thy ways acknowledge Him and He shall direct Thy paths.'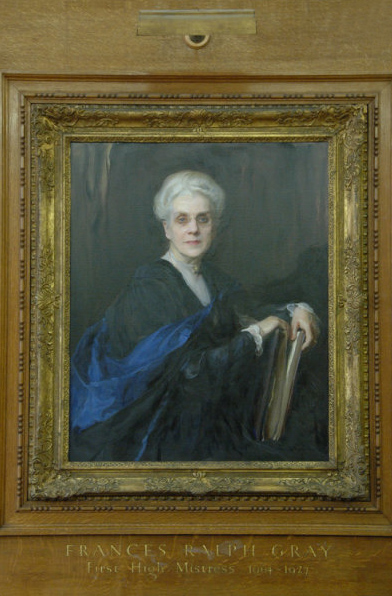 Just as Miss Frances Grey would have been involved in the establishment of these new buildings, so Mildred Hooke would follow in her footsteps three decades later as she established a building programme for Bradford Girls Grammar School where she was Headteacher. In both cases, royalty was present for the opening ceremonies.
Miss Frances Ralph Gray was appointed Head Mistress (1903-1910) and then High Mistress (1910-1927). Frances Gray had been educated at Newnham College, Cambridge and had been a Classical Lecturer at Westfield College, London and Head Mistress at St Katharine's College, Fife. Aunt Mildred also went to Newnham College and I suspect, reading between the lines, was very much loved and respected by Frances Gray.
The 110th Anniversary Celebrations of the school in 1914 also give us an additional insight to this gifted Headteacher with this information:
St Paul's Girls' School will mark its 110th anniversary with a number of celebrations, not least a performance of The Masque, Frances Gray and Gustav Holst's tribute to Dame Christian, mother of John Colet . In addition we will explore the history of St Paul's through a celebration of sport, creativity and a series of artefacts and images.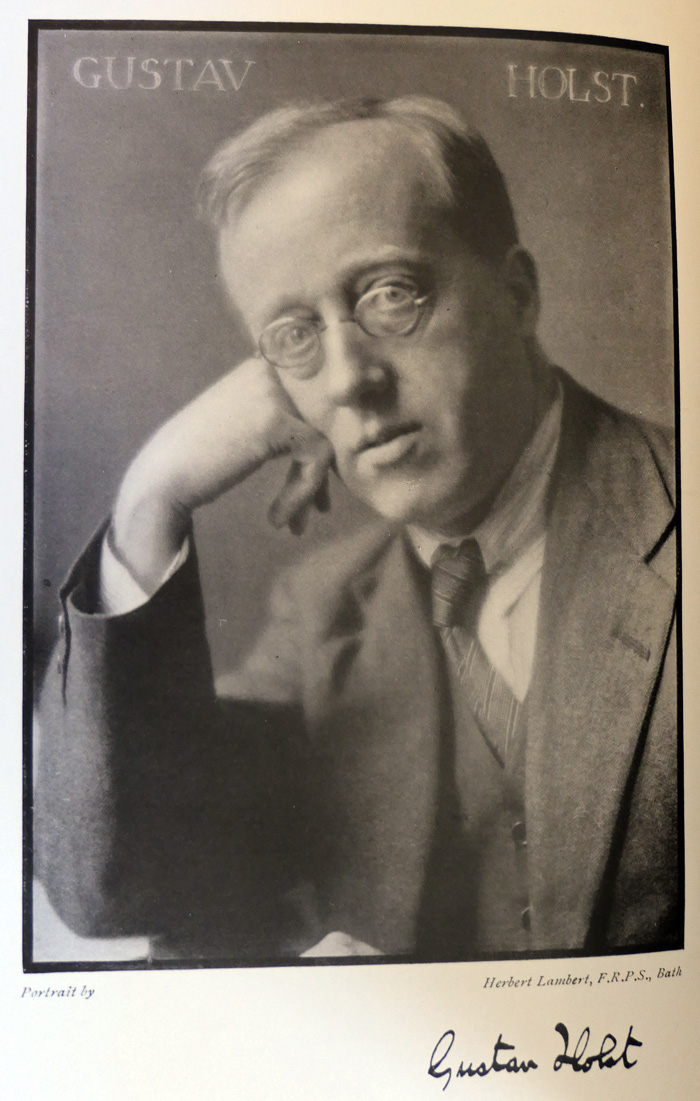 Gustav Holst was director of music during the Hooke girls' time at the school, in total from 1905-1934. He not only provided the music for Frances Grey's play (above, 1910) but also wrote a "Playground Song" for unison voices and piano in 1909 and an orchestral movement called "St Pauls' Suite" for strings, written in 1912-13 and dedicated to the orchestra at St Paul's Girls' School. He composed the "Brook Green" suite for the pupils at the school (1933) and arguably his most well known work, "The Planets", while teaching at St Paul's (1914-16).(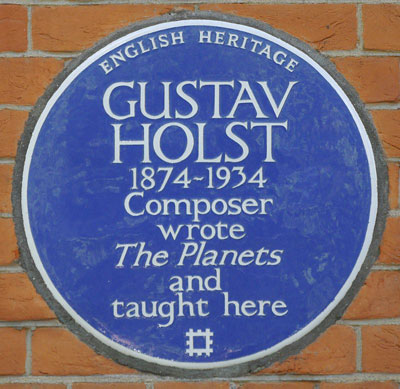 Photo left - attribution: By Edwardx - Own work, CC BY-SA 3.0, https://commons.wikimedia.org/w/index.php?curid=35099207)
Below - extracts from St Pauls Girls School Book 1925
St Pauls Girls School Book