Cyril Hooke - Family Letters
Here is a beautifully written letter, dated 28th October 1925, from Cyril's father, George Archer Hooke, in reply to what must have been a heartfelt letter from Cyril after being posted to a new location in India. The 40th Howitzer Battery XXV Brigade which Cyril served with in Fyzbald was transferred to Jubbalpore in 1924 which may have coincided with Cyril's 6 months leave in the UK, but it is not clear from the records what change of location took place in 1925. Unfortunately, neither the original letter or the second page of this one have survived.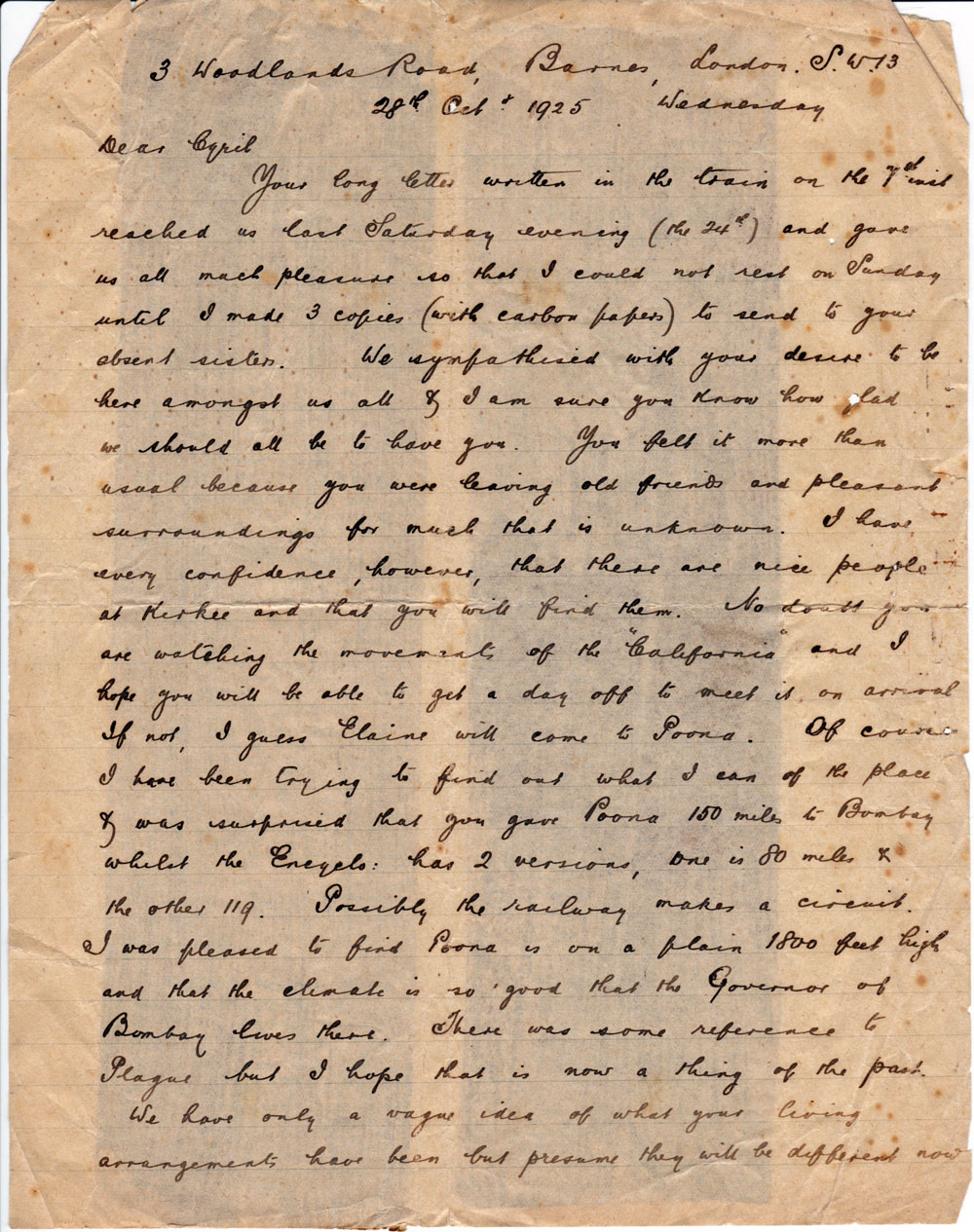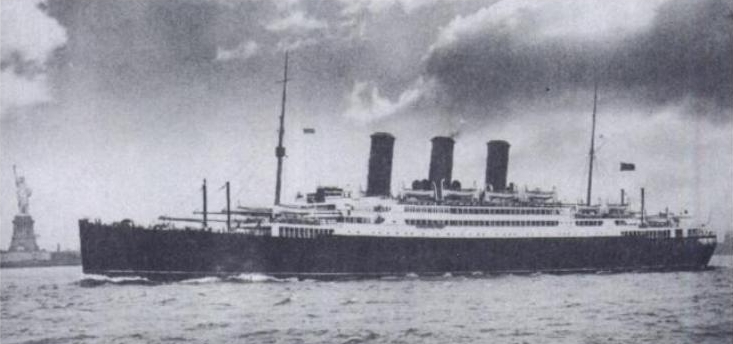 Cyril's father refers to his fiancee, Elaine, travelling out to India on the SS California. This ship was built in Glasgow in 1923 and destroyed by a Luftwaffe air attack in 1943, the ship being abandoned with the loss of 46 servicemen and crew and later sunk by Royal Navy torpedoes. Her usual route in peace time was plying the Atlantic between Glasgow and New York via Londonderry and Boston.
TO BE CONTINUED
Major C G Hooke - Off to India