George Archer Hooke's letter to Trixie in 1898
This is the first of a set of letters written by George Archer Hooke to his daughter Beatrix (Trixie) and is much the earliest as Trixie was only 7. All the others were written between 1912 - 1914 and each reveals the heart of a father and much about his daughters activities - work, university and being away from home. But this will have to do for a start!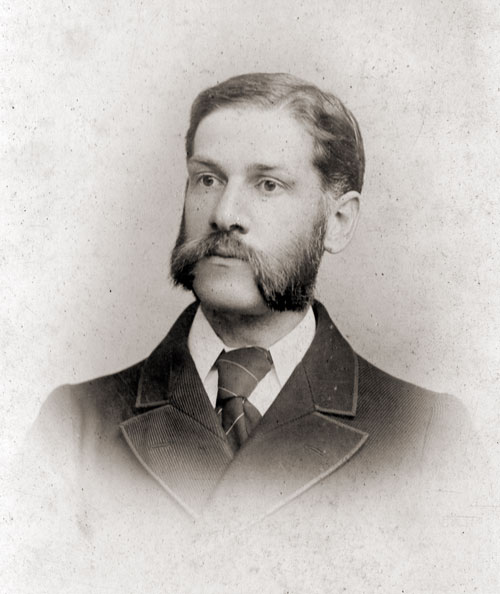 59 Claudesdale Road, Upper Tooting SW
28th December 1898
My dear Trixie,
You deserve a letter more than either of your sisters because you have written more to me. I must not forget that Francis wrote me a nice letter to-day and that I was very blessed to see how nicely she had done it.
It is not easy to write letters well, so well that they are easy to read and understand. If you practice now when you are a little girl you will be very glad when you grow up because then you will find it easier to write to the friends you don't see very often. Children, when they grow up do not always continue to live in the same houses with their father and mother and brothers and sisters. If they are separated then it is a pleasure to get letters and sometimes a pleasure to write them.
Do you know what the last month in the year is? And how many days there are in that month? If you do you will see we are very nearly at the end of a year and that Sunday will commence a new year which will be called 1899. Now suppose to-morrow you tried to write down all the things you expect to do in 1899and then keep the paper until the end of the year . . Don't you think it would be funny to read it next Christmas? I do.
At such a time as this it is customary to wish all those we love 'A Happy New Year' and so my dear Trixie I wish it to you. All happiness I wish for you but chiefly that which comes from loving one another.
Your affectionate
Father