A Year in the Life of George Archer Hooke and his family
A Year in the life of George Archer Hooke and his family.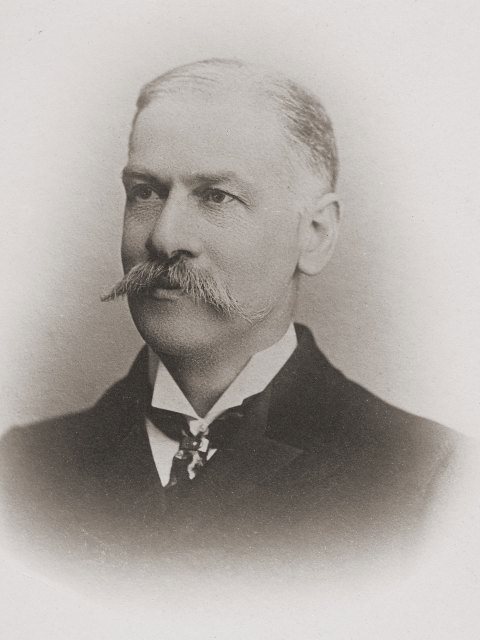 October 1912
George is now aged 55 and is working in the "Office". He rose to become Assistant Registrar General of Shipping and Seamen, Board of Trade, and probably holds that position at this stage in his life.
He lives at 100 Drakefield Road, Upper Tooting, London, a smart and spacious mid terraced home which they have moved to from a similar but slightly smaller terraced house just round the corner in Tooting at some point since 1898. Click here for more detail and contemporary photos and valuations of the three homes he owned during his life.
He lives there with his wife, Ellen and three of their five children. Ellen is a year older and they have been married 23 years. Their place of marriage was All Saints Church Fulham and I guess that this is the church they continue to attend, having lived in this area ever since.
Their five children are in the process of "fleeing the nest".
Mildred is now 22 and, after graduating from Cambridge, is just beginning her first teaching job at a school in Birmingham.
Trixie is 19 and has just left home for the first time to begin as a "Fresher" at Cambridge, following in her sister's footsteps.
It is George's letters to Trixie which she kept till her death, with Mildred sometimes included, that give us this unique insight into the life of the Hooke Family of 1912 – my great grandparents and their children.
Frances is 20 and living at home. It is unclear what she is doing.
Ella is 17 and she is also living at home, enjoying life, talking a lot, and is possibly still at St Paul's School, although this is unclear from the letters.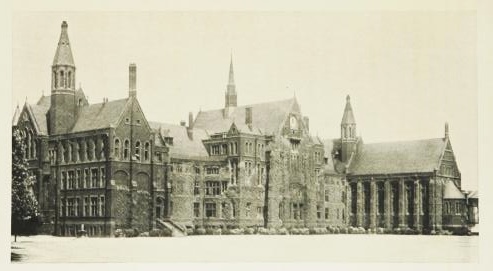 Cyril is 15, nearly 16, and in an important year of studies at St Paul's Boys' School, a very highly regarded Boys' School, one of the original 9 public schools established in 1509 but now in quite recent premises built in 1884. Click here to find out about this school.
The girls all attended the newly built St Paul's Girls' School where Miss Frances Grey was the Headteacher. Click here to find out more about this highly esteemed establishment.
Grandma Harriett Hooke lived close by and was suffering from jaundice. Her condition deteriorated and she died on Dec 10 1912. There is a gap in the correspondence between November 28 1912 and January 26 1913, so her actual death is not recorded in the letters. (More about Harriett Hooke here)
His spinster sister, Alice E Hooke, is a renowned chess player who had been Hon. Secretary of the Ladies Chess Club (London) for three years, winning the championship each time before she had to retire of ill health in 1909. She continues to play chess and is probably the lady known as "Aggie" in George Hooke's letters 1913. She lives with their widowed mother, Harriett, now aged 81 having moved from their previous home, (27 Crorted RD, Herne Hill, Dulwich, Camberwell) where they lived in 1901 to 12 Eatonville Road, Upper Tooting. See more about Alice, a very attractive and gifted lady, here.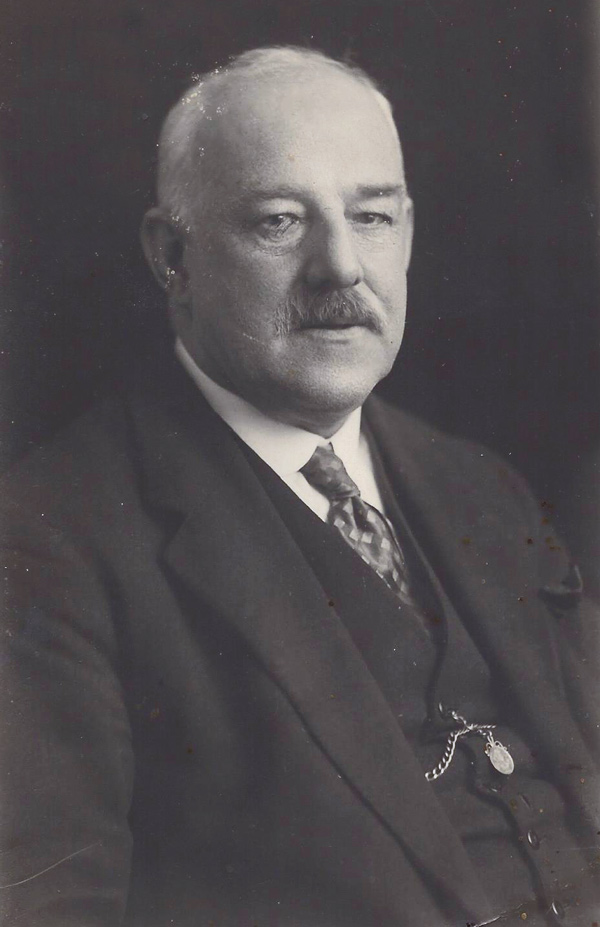 One of George's brothers, William Hooke, has served as the General Manager of R W Dale & Co. Ltd chain of shops in Oxford Street, Bond Street, Buckingham Palace Road, Sloan Street, Gloucester Road and Westbourne Grove. William is a man described as "brimming over with energy" who, during the cycle craze, designed and registered a shaped cycling skirt which sold in thousands. The firm under his management secured the Royal Warrant for Queen Margherita and for several members of the Royal Family. William's nickname is "Buff" and this is the name used in several of George's letters. These two brothers, William and George were clearly good friends, living close to each other in London and having both got married within a couple of months of each other in the summer of 1889.
George's elder brother is Henry Hooke and you can read all about him and his family here. His wife, Lavinia Stalker (1855-1911), had died the previous year leaving Henry with two children, William Samuel, known as 'Brother Billy' and Edith Lavinia. George's letters occasionally refer to the Stalkers who were clearly close family friends.
A younger brother is Fred Hooke who is in his mid 40s and married to Kate with four children. Fred lived to the ripe old age of 98, dying in 1967. (Photo right)
George's letters give us a great insight into the family at that time, his own religious views and church involvement, some social commentary on early 20th century life like the Suffragette movement health issues, the usual British updates on the weather, and just something of what it was like living in London in 1912. It's fascinating. They also give us an insight into his loving heart and care for his family.